While it's great to have natural light in your home, nothing quite beats the convenience of overhead lighting. If you're looking to upgrade your lighting or want to explore a new and better way to illuminate your home, talk to a residential lighting contractor in Pasco, Franklin County, Richland, Kennewick, and the Tri-Cities, WA. The residential electricians at Desert Star Electric, Inc. are ready to provide you with the services you need to brighten your home.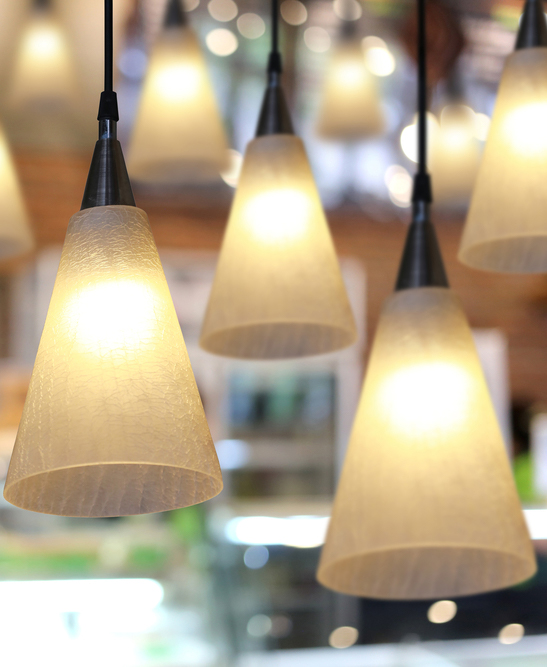 Can lighting: Recessed lighting is popular in many homes because of its unobtrusive nature and ability to provide great residential lighting installation throughout the rooms. Whether you're lighting your basement, your kitchen, bathroom or other area of your home, allow us to install can lighting for optimal coverage.
Track lights: Track lighting is a modern way to light spaces like basements and kitchens, adding an element of design and décor to your lighting. Let us take care of your track lighting and bring beautiful illumination into your home.
Kitchen/bathroom lighting: Two key rooms that require forethought to residential lighting installation in Pasco, WA include the kitchen and bathroom. When you're planning lighting for these essential areas, let our residential lighting contractors provide you with lighting solutions that are beautiful and value-additive to your home.
Chandeliers: Chandeliers can be a beautiful addition to a dining room or living room, but they need special oversight during installation. We'll make sure your chandelier is hung and supported properly, and that it produces the perfect amount of light for your space.
Ceiling fans: Ceiling fans are a popular overhead lighting option thanks to their dual functionality. Call us for replacement of an old ceiling fan or the installation of a new model and take full advantage of these convenient overhead lighting solutions.
LED upgrades: Want to bring your home into the 21st century? LED lighting is a cost-effective upgrade that can save you money on utilities, while also providing you with a higher caliber of light. We'll help you make the upgrade and retrofit your old lighting to support LED solutions.
To discuss lighting and electrical remodeling options for your home or to have your existing lighting repaired or serviced, contact the commercial and residential electricians at Desert Star Electric, Inc. today at 509-544-0484.