How can you solve a problem if you don't know what the scope of that problem is or what's causing it? When it comes to electrical issues, Desert Star Electric, Inc. doesn't start fixing anything until we know exactly what we're dealing with! As a result, our team has become adept at quick and thorough troubleshooting.
We take the time to evaluate every electrical problem we're presented with—even if it looks basic. As a result, we're well-known for delivering a higher standard of electrical repairs in Pasco, WA, because we take the time to get the job done right.
Isolating Electrical Problems
Many electrical problems present with indiscriminate symptoms—flickering lights, low power draw or simply no electricity whatsoever. While other electricians may make adjustments or repairs at the source of the problem, we go deeper to figure out what caused it. Instead of dealing with the same symptoms over and over again, our electrical contractors in Pasco, WA resolve the root issue by isolating it.
Common Problems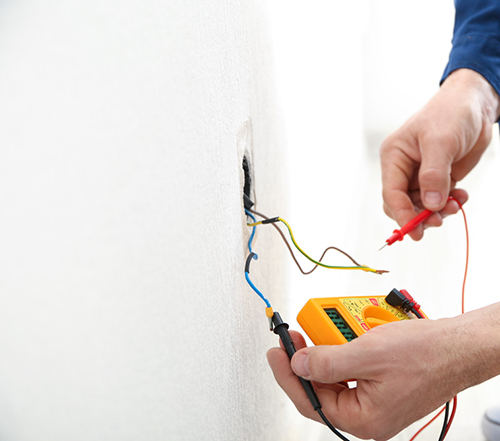 When it comes to electrical problems, there's a lot that could leave you scratching your head. Take a look at some of the most common issues we troubleshoot:
Why are my lights flickering or dimming at random?
Why does part of my home have power and part is without?
Why do I trip a breaker every time I plug something in?
Why doesn't this outlet work?
Why do my light bulbs keep burning out so quickly?

The list of common problems requiring troubleshooting goes on and on. No matter what you're dealing with, our experienced electricians will get to the bottom of it.

Get Complete Electrical Service

Whether it's a problem at the outlet, the breaker box or somewhere in between, count on the Desert Star Electric, Inc. team to track it down and resolve it right, the first time. We keep electrical problems from coming back by delivering thorough solutions—and it all starts with troubleshooting.

Contact us today at 509-544-0484 to get the smart repairs you need from an experienced electrician. Remember, we're available 24/7 for emergency services!