Keeping the lights on in your business is important. Desert Star Electric, Inc. provides all of the commercial electrical services in Pasco, Franklin County, Tri-Cities, Richland, and Kennewick, WA your business needs, indoors and out. From the overhead lights in your warehouse, to the landscape lights that exemplify your business' campus, count on us to be your all-in-one resource for commercial lighting contractors.
Complete Lighting Expertise
Commercial lighting can vary widely across applications and facilities. That's why it's so important to work with commercial lighting contractors in Pasco, WA who have a diverse range of experience!
Our team can proudly handle just about any lighting situation you're faced with and will provide results that are exemplary of our skill. Some of the many different types of interior and exterior lighting we can quickly address include:
Area lights
Canopy lights
Controls
Downlights
Floodlights
Garage lights
Hazard lighting
High bays
Landscape lighting
Lighting controls
Multi-head recessed lighting
Panels
Poles
Roadway lights
Sensors
Troffers
Vandal-proof lighting
Wall packs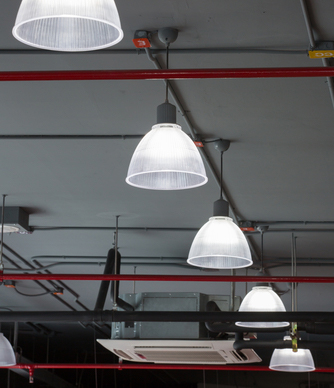 Repairs, Installation and Design
More than just replacing lightbulbs or re-wiring faulty lighting units, we're equipped with the expertise to provide complete commercial electrical services: including repairs, new installations and even lighting design.
Count on us to repair your existing fluorescent and LED lighting, install new units throughout your facilities or campus, or design and supplement a lighting system that meets your business' illumination needs. We'll even calibrate things like brightness and positioning to leverage light as an asset to your business, instead of just a utility.
Get the Right Commercial Lighting Contractors
For lighting maintenance, repair, installation or design for your business, choose Desert Star Electric, Inc. We take the time to ensure your lighting is perfectly installed and serviced, no matter the scope of work or the type of lighting you have. Contact us today at 509-544-0484 for commercial electrical services, electrical remodeling, and troubleshooting.